DJ AYA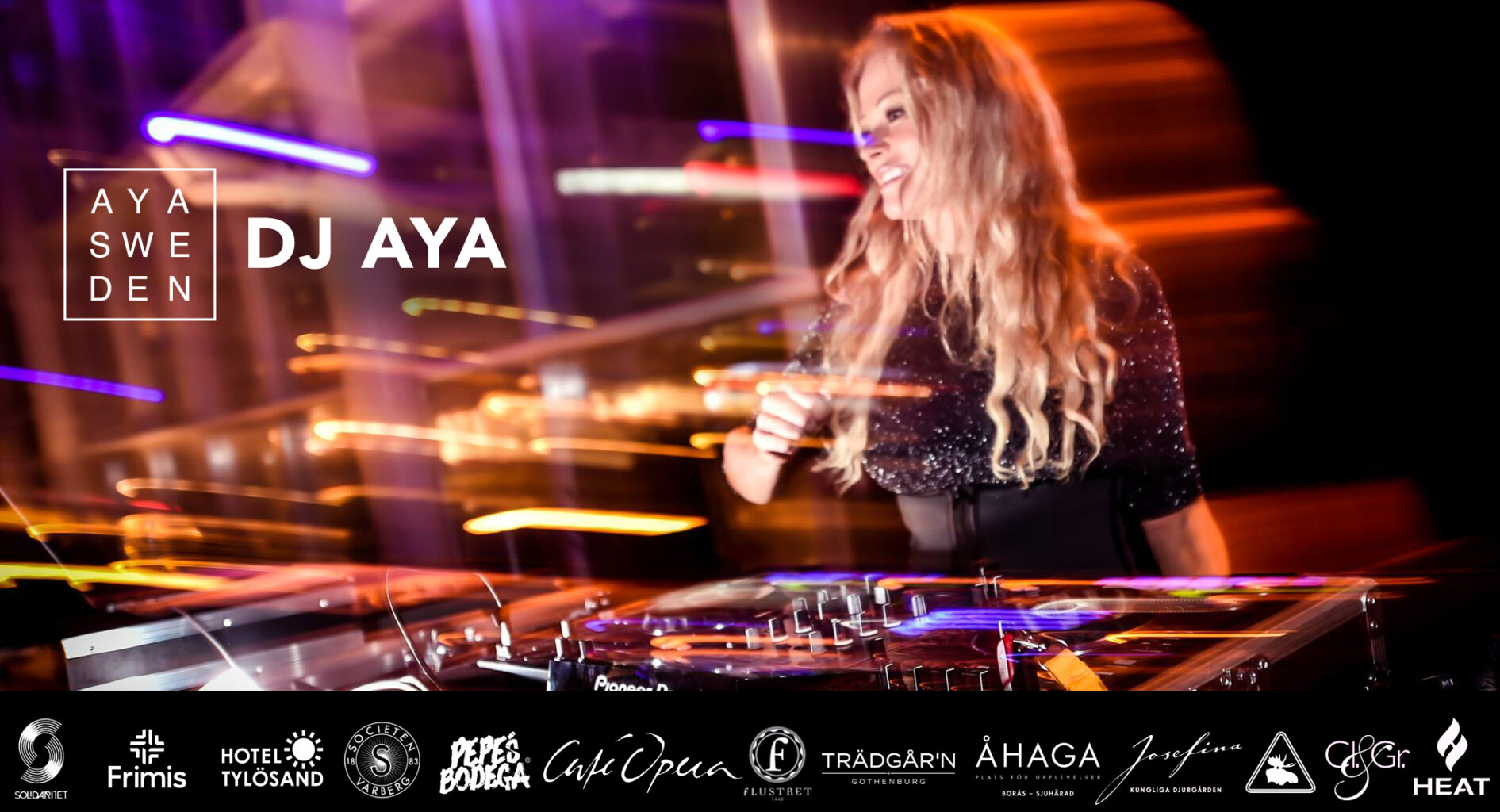 SVENSKA

Hej! Kul att du hittat till DJ AYA. Jag jobbar som DJ över hela Sverige. Är från Stockholm, men bor i Malmö. Jag spelar oftast på klubb men även på olika typer av event såsom kickoffer, företagsfester, modevisningar, releasefester, studentfester, födelsedagar och bröllop. Många associerar mig som Dj på Paddys i Malmö, där jag spelade varje fredag och lördag mellan 2016-2020.

Jag blandar gärna gammalt och nytt, från olika musikgenrer för att få till den där magiska stämningen när händerna är i luften och ingen vill sitta still, när det pratas efteråt om hur kul man haft!

Min genre är fest!
Längre ner på sidan hittar du listor över kunder jag spelat för och platser/klubbar jag spelat på. Via länkarna hittar du både musikmixar och videos från gig.

IN ENGLISH

Hello! So happy you found my DJ AYA page!
I work as a dj all over Sweden and abroad on occasion. I'm from Stockholm, but reside in Malmö. I get associated with Paddys, Malmö a lot, since I played there every Friday and Saturday between 2016-2020.

Today I play at clubs all over Sweden. I also do weddings, fashion shows, release parties, birthday bashes, theme parties as well as corporate events.

Below you'll find links to my socials with videos and music mixes as well as lists of clients and venues.

Dj Aya – Known to always create a vibrant dj set and the best party!


MUSIC

Afrobeat, amapiano, dancehall, r&b, edm, soul, funk, disco, nu-disco, latin, reggaeton, hip hop, tech house, progressive house, latin house, afro house, funky house, jackin house, deep house, tropical house, baile funk, reggae, svenskt, pop & rock
---
BOKNING | BOOKING
SOCIALS
You want to book me? Yey!
Send an e-mail to info@aya.se
Jag svarar inom 24 tim – I will reply within 24 hrs.
---
---

MY LOVELY CLIENTS:
AXIS Communications
Ballingslöv
BOOZT
CDON
Cloetta
Deichmann
Däckteam
Fortner
Försvarsmakten
Grand Hotel
Hansa Compagniet

ICA
IKEA
KICKS
Kv Caroli
Lantmännen
Larsson & Lange
Malmö Live
Mercedes Benz
Mobility Motors
Pfizer
Porsche




Prince Bernhard
Pågens
PwC Sverige
Qliktech
Rotary International
Scandic Hotels
Soul Train Sweden
Svensk Galopp
Svensk Internmedicin
Toppengallerian Höllviken
Ystad Saltsjöbad
---

VENUES:
STOCKHOLM
Birka Cruises
Café Opera Nightclub
Engelen & Kolingen
Eric Ericssonhallen
Grand Hotel
Josefina, Djurgården
Kungliga Motorbåtklubben
Miss Voon Rooftop MOS
Pampas Marina
Silja Line
Sky Bar SAS Radisson
Solidaritet Nightclub
Solliden Skansen
Victoria Kungsträdgården
Viking Line

GÖTEBORG
Clarion Post Hotel
Palace
Svenska Mässan
Trädgår'n Nightclub
Valand Nightclub

MALMÖ
Babel
Badhytten Skanör
Casino Cosmopol
Centiliter & Gram
Emporia
Etage


Glasklart
Gässlingen Skanör
Hansa Compagniet
HIPP
Jägersro Trav
Kasai In The Sky
KICKS Flagship Store
Kv Caroli
Luftkastellet
Malmö Börshus
Malmö Live
Moosehead
Mosaik
Paddys
Prince Bernhard
Scandic Hotels
Skeppsbron
Slagthuset
Stationen Skanör
Södergatan
Victors

ESKILSTUNA
Biff Bar & Grill

BORÅS
Åhaga
BÅSTAD
Hotel Riviera Strand
Pepes Bodega
HELSINGBORG
Heat
Parapeten
Tech 042

TRELLEBORG
Axatorpsgården
Nypongården

TROLLHÄTTAN
John Scotts Butlers

TYLÖSAND
Leif´s Lounge, Hotel Tylösand

VARBERG
Sociéten

UPPSALA
Flustret

ÖREBRO
Frimans Salonger

UK
Tramp, London

USA
MGM Grand Hotel Las Vegas
Hakkasan Nightclub Las Vegas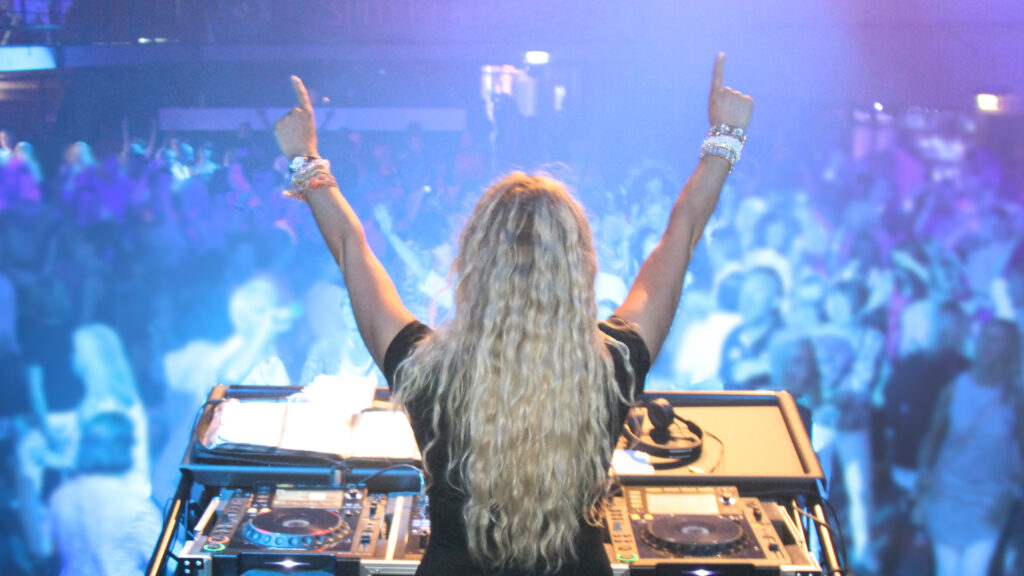 #dj #djaya #djayasweden #kvinnligdj #tjejdj #djiskåne #djimalmö #djmalmö #djstockholm #djgöteborg #djmadeleine #djmadeleinealm #djane #hiphopdj #urbandj #afrobeatdj #rnbdj #festdj #partydj #företagsfest #eventdj #bröllopsdj #eventdj #clubdj #klubbdj #afrobeat #reggaeton #rnb #bästafesten ##succedj #bästadjn